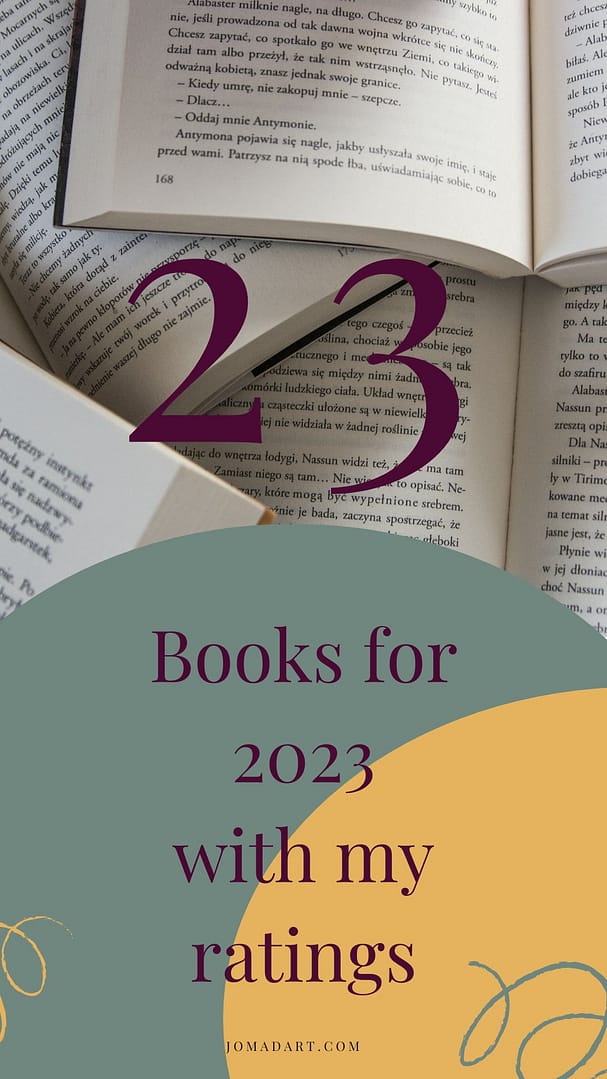 Reading Goal Progress
I made the goal this year to finish at least 23 new books, after realizing how few books I finished in contrast to my screen time for 2022. I've always been a reader, but last year I found myself reaching for my phone rather than a book, and I made the conscious decision to change that for this year. Interestingly enough, I am already more than halfway through my goal for the year in this first quarter.
How I Read
This may be controversial, but at any given time, I am reading an average of 7 different books at a time. This works well for me. When I was younger, I only read one book at a time, but as I've gotten older, I've found that it is not very productive. Now, I do not read 7 different books in the same genre. I read a variety of genres, and at any given time you can find the following on my 'reading' shelf: fantasy, young or new adult contemporary, classic, poetry, self-help, marriage or family, spiritual growth, business, and art. This allows me the freedom to choose a 'light' read when I don't have a lot of energy, as well as take small bits in at a time.
For instance, when I read one book at a time, I found myself rushing through a self-help book that I really wanted to absorb, simply to mark it done. With this method, I am not rushed to check a book off that I want to chew on for a bit. So, here's my list of books finished so far this year!
Affiliate Disclosure:
This post may contain affiliate links. If you click on a link and purchase, I may make a small commission at no additional cost to you. For more information, please see my Privacy Policy & Disclosure page.
Finished
Now, you may notice I have decent ratings on all these books. This is simply because I refuse to finish a book that I don't enjoy, so all of my reads will be at least 3 stars. There are too many good books and far too little time for me to waste reading a 2 star book simply to have it marked 'read'.
Currently Reading
Next on list: